Oct 2, 2019
Cantonese Dishes With Western Influences Head to Boca Park
The menu combines classic Cantonese preparations with Western influences, with inspiration from "Macau, India, Singapore" thrown in. An early proposal revealed that each dish would arrive with "its own wine pairing, served on unique handmade stone pottery"
Chinglish Cantonese Wine Bar Close to a Debut at Boca Park
Operating two destinations inside the 2,027-square-foot former home of The Melting Pot, the Chinglish Cantonese Wine Bar will sit next door to sibling restaurant, Kosher Chinglish, at the intersection of Charleston Boulevard and Merialdo Lane.
Thrillist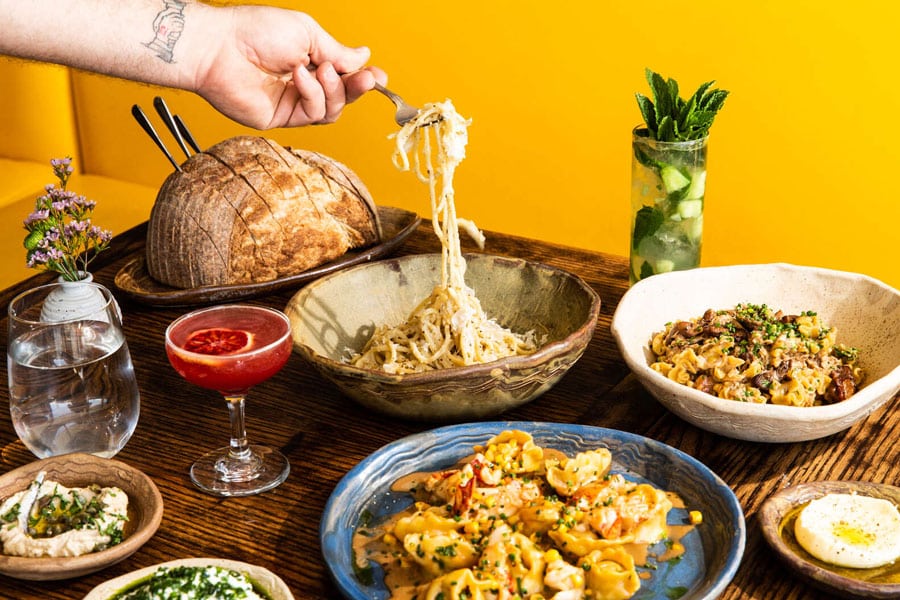 January 21, 2021
Where to Eat in Las Vegas Right Now
Don't sleep on this one. Chinglish (a name inspired by the family-owned business'  blend of Chinese and Western cultures) may seem like a trendy, contemporary hangout for the Summerlin crowd, but take a look through the long horizontal window that separates the kitchen from the dining room.